Nowadays, we have less time and are always in a hurry. So, we want more information in less time. This is where video content stays ahead of the game and bets on every marketing strategy. So, video is the future of marketing, and video content is the key to your campaign's success.
At a Glance
1. Video content helps you rapidly to connect with your targeted audience. At present, mostly, the company's marketing efforts are intended to help build trust. Video content can be the leader after a few years that can make a bridge that links what you say and what you really are and can make a customer communication way that helps your audience to know your brand.

2. Research says if you only listen to something from somewhere it is likely to remain in your mind for about 10 percent of that information for 3 to 4 days later. On the other hand, if you listen with relevant imagery then you will be able to retain in your mind on average 60 to 70 percent of the same information 3 to 4 days later.

3. Video content is just like a diamond mine for SEO, that helps to boost your traffic, as well as increase likes and shares, and build backlinks to your site. All these factors can affect the result page of search ranking. You can also post your videos to YouTube with tags and keywords because YT is owned by Google.

4. For most cases, we would prefer four times as many to watch a product's detailed video, rather than read a product description.

5. According to Cisco, in 2017 the video account estimated about 74% of all online traffic, in 2021 it was 80%, in 2022 it will be 82% and in 2025 the video account will maybe for around 85% plus online traffic. Maybe your customer would love video and video content marketing will attract new visitors to boost your sales.

6. We may know that if an email includes the word "video" in the subject lines then the open rate increase about 20% and a 70% boost come from click-through rates.

7. While you are selling something to make money then you can see, after watching a video most of the customers are 70% to 85% more interested to make the purchase.
If we go a few years back, we could see that people used to cook by learning from recipe books or written recipes but what is happening now! We love to search with available ingredients name and lots of recipes come with video content and written content with images but we love to jump into the video content. Similarly, for every sector, we prefer video content.
A study by Cisco predicts that video content will account for 85 percent-plus of all internet traffic by 2025. This is no surprise, as video has become an increasingly popular way to consume information and entertainment.
What is interesting about this trend is that everyone will view most of the video content on digital platforms, such as smartphones and laptops, rather than on traditional television sets.
As a result, businesses need to focus on creating compelling video content that will keep viewers engaged on these devices. By doing so, they can reach a larger audience and create deeper connections with their customers.
Let's See the Topic Overview
What Is Video Content Marketing?
Video Content Marketing used to be that video content that is only lived on video sites like YouTube. Now, video is everywhere.
In fact, video content is becoming so popular that video marketing strategies are a must for any business.
In one word, Video content marketing is a type of marketing that uses video to promote and advertise your brand.
Video content marketing can be used to generate leads, increase brand awareness, and drive sales.
Video content marketing is a relatively new phenomenon but it is very effective when used correctly.
Video content marketing has been around for quite some time now but it has only recently started to gain momentum in the last few years. With the rise in popularity of video platforms like YouTube and Facebook, many companies are now using video as their primary form of advertising or promotion.
Why Video Content?
Before we get into video marketing strategies, let's take a look at some of the reasons why video content is currently dominating the web.
Consumers prefer short-form videos to read articles and watch tutorials. Unlike written blog posts and how-toes, video content escapes reality.
Video streamlines made consumption easier about complex topics. Simple concepts become easier to follow when you can see them in action rather than reading about them.
The video also allows brands to tell their story in a way that feels like more personal contact with customers than traditional advertising methods like billboards or commercials. If you've ever Googled information on your favorite video game or movie, you've likely seen video results at the top of your search.
Use of Video Content in Digital Marketing
Video content marketing can be used in many different ways. It can be used as a way to promote your brand and its products in a creative manner. It can also be used to promote your product as well as educate your audience on the topic you are trying to sell.
Video is also great for building trust with your audience by giving them more information than they could ever get from any other form of marketing.
Video content marketing is becoming more popular than ever before because it allows you to reach out and engage with your audience in an interactive way.
The video is becoming an effective way to attract customers to brands. More companies are coming up with video campaigns across social media channels, websites, and other video-sharing portals to increase awareness about their products and services.
Video marketing can be best described as a video that influences people rather than just showing them advertisements. It has the power to strengthen your brand identity through your video content. Such videos can positively impact your viewers when they are shared within personal networks, leading to increased exposure for the company, and driving traffic to the website.
If you want consumers to remember your product or service, you should consider video content. Here are a few ways how video ads will help marketers in engaging their customers in 2025:
1. Make Your Product Incredible
Video content marketing provides an opportunity to show the world how your product works in real time.
Whether it is a video of a customer experience in using your product or video tutorials or demonstrations on how to use your product – video works as a catalyst to increase sales.
According to consumers, the power of video is tremendous to make a business successful.
2. Better Viewership Rates
A video helps grab more attention than any other form of content marketing and is likely to achieve greater viewing rates than text or image-based posts.
Remember that video also has the highest engagement rate on social media with shares, likes, and comments and makes a high chance to increase your sales by getting viewed.
3. Increase Social Media Views
Posting video content on the right social media channel will make it easy for your video to go viral.
You can post video content on Facebook, Twitter, LinkedIn, or any other channel that best suits your business needs. Video has better engagement rates than text-based posts by 7 times.
4. Fits in Any Length
There are no particular rules regarding video length for online brand success because there is no one-size-fits-all in video marketing. Some videos are designed to be quick "how-to" guides, while others have a much longer shelf life if they are promotional videos or product demos.
5. Captivating Web Traffic
Video blogging works well when you want people to flock to your content and comment on it. All of the video content goes viral if it is compelling enough to share through their personal networks.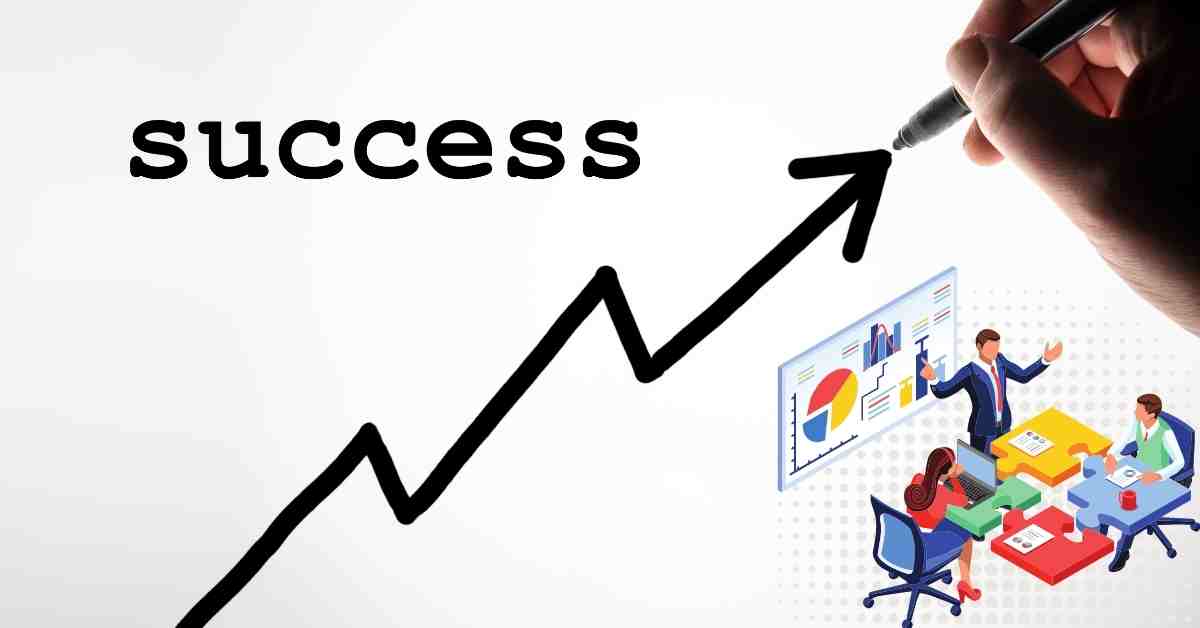 Video Content Marketing Statistics
Video content marketing is one of the hottest trends in digital marketing. It is so good at generating leads and sales. It can drive three-quarters of video marketers to increase their revenue. And it is not hard to see why video can generate huge success in terms of revenue for brands.
However, video isn't just the realm of top brands. According to the Internet Retailer's Video Marketing Summit, video can work for many e-commerce stores, including home decor, fashion apparel, eyewear retail, cosmetics, and personal care.
31% of visitors of video-sharing sites make a purchase right away (within 24 hours) or within two days than average internet users. It also found that video ads drive 64% of video-sharing site visitors to visit an advertiser's website.
Why Is Video Marketing So Powerful and Effective Compared to Other Content Forms?
Let me start with a hypothetical scenario. Suppose you were in the business of buying shoes. Would you rather go to a store where there are rows upon rows of shoes but no one around to offer you any explanation or information about them, or would you rather go to a store where there is an expert ready and willing to tell you everything they know about every single model available and show it to you while you try it on?
I think we can all agree that we'd prefer the second option. We want video content that will give us information and help us understand what we're looking at. Why should the video be treated any differently when it comes to your marketing strategy?
Video and video content can be extremely powerful if it's done right, but what does that entail? Video marketing involves more than just video documentation of events, conferences, speeches, etc. All of the video content is an integral part of social media engagement as well as a major driving force behind live video streaming sites such as Periscope and Facebook Live.
YouTube is by far the most largely used video platform. When YouTube first launched, it was meant to be a video-based version of Google where users could upload their own videos instead of posting links whenever they wanted to share video content.
As of the first quarter of 2018, YouTube had more than 1.8 billion logged-in users every month, and over one million hours of video were being watched every single minute on the platform.
Now that's a lot of video consumption! There aren't many other video platforms that can boast such numbers, and it just goes to show how powerful video marketing is if you're able to harness its full potential.
Final Verdict
If a still picture can be worth a million words, then just imagine the importance of video and this is the fact of video content for digital marketing platforms in the future.
Video content can lead to everything from building your brand image to promoting your product, services, and customer empathy.
Besides, video content can perform as a medium to present shows on how to promote live-stream events, and customer statements, and deliver entertaining viral content.
The future of marketing lies in video. By creating eye catchy content, it is easy to reach more people than ever before with your message and it ultimately increases the success of your campaign.
The benefits of video marketing are plentiful. Video marketing offers a way to build trust, establish thought leadership, increase SEO rankings, and reach new customers.
Video marketing is the best way to communicate with your audience and make them feel like they know you. So, As an SEO specialist in Bangladesh, I recommend that you stop wasting time and start creating videos today!
Keep Learning With Sajib Roy